"A chef like no other"
 by Fabrice Le Quintrec
Journalist for Radio France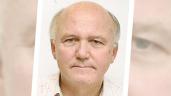 "If you feel the need for change because you are fed up with "déjà vu" (already seem) cooking style, meet and try a real creative artist, chef Pascal, who is open-minded, always in search of new flavors. Chef Pascal really knows how to make the best use of his multidisciplinary skills. His main drive and motivation are, and have always been... passion !
His first passion in life - I have known him for 34 years - was photography. As I then was a radionews anchorman, he became a colleague of mine in the field of photojournalism, reporting from various places in France or the USA.
His second passion was driving. With Pascal, driving also became sort of an art. He trained other drivers, was hired by the car manufacturer - Peugeot school to be a rallye pilot instructor and safety fleet consultant. Afterwards, the world leader risk management company Marsh Mc Lennan had the good idea to recruit him.
At age 35, married and father of 2 girls, he decided to move away from the hectic lifestyle of large cities and to enjoy the genuine "art de vivre à la française" in a remote and charming area  of the French countryside. Cooking at that time was already much more than a hobby ; a great sense of hospitality and sharing was also part of his personality. So Pascal and his wife Laurence bought and fixed an old traditional mansion near the city of Agen and the Garonne river. Many visitors from all over the world had a chance to discover and enjoy their B&B. Pascal's fame and reputation for good food soon reached the Bordeaux area. On occasions, he was asked to work as a "home chef" for private events or family reunions. Consequently, Pascal and Laurence decided to diversify their activities and started a catering business for parties, weddings etc...
Today, chef Pascal is a well recognized and highly respected professional ; he writes recipes for a national publishing company, acts as a jury member in cuisine contests, cooperates with other chefs in France and the USA. His energy, enthusiasm and passion find him always ready to face and meet new challenges. He selects the best products, cares about details, loves to meet real gourmets from all continents. Chef Pascal cooks discreetly for many VIP 's, including stars, political leaders or fellow-artists.
But for him, all genuine food lovers are VIP 's !"